The Narcoleptic Dancers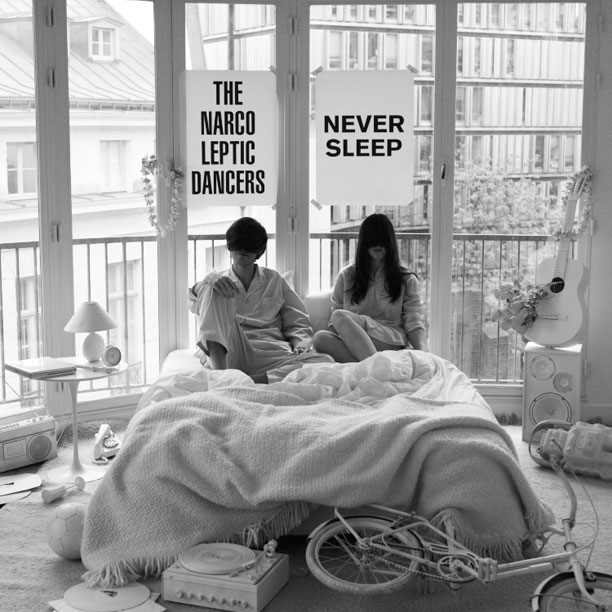 The Narcoleptic Dancers are Anton Louis Jr. and Melody Van Kappers. Ostensibly half-siblings who share the same father, Dutch soccer star Johnny Van Kappers, the bandmates met at a gathering for Van Kappers' family after the 970s soccer player had been diagnosed with cancer. Van Kappers fathered Louis Jr. while playing in St. Etienne, France in the late 70s, while Melody Van Kappers was the fruit of his marriage to a Dutch musician in the late 80s. Melody Van Kappers and Louis Jr. met again a year later at Johnny Van Kappers funeral, and decided to start a band together. The resulting project paired Van Kappers sweetly breathy vocal delivery with Louis Jr.'s production skills. Their music darts effortlessly between folk and electronic pop, capturing memorable melodies along the way. Their debut EP Not Evident was released in 2010 while the group first album Never Sleep was released in 2011 on Bleepmachine & Capitaine Plouf records.
THE NARCOLEPTIC DANCERS "NOT EVIDENT"
The Narcoleptic Dancers - Rastakraut